The Samsung Galaxy S23 Ultra is one of the most advanced and powerful Android smartphones available today. As the newest flagship in Samsung's S series, the S23 Ultra boasts an incredible camera system, stunning display, top-of-the-line processor and long battery life. It's built for people who want the very best in mobile technology.
This comprehensive guide will provide an in-depth look at the Galaxy S23 Ultra's key features, performance, design and other details to help you determine if it's the right premium phone choice for you.
Overview of Key Galaxy S23 Ultra Features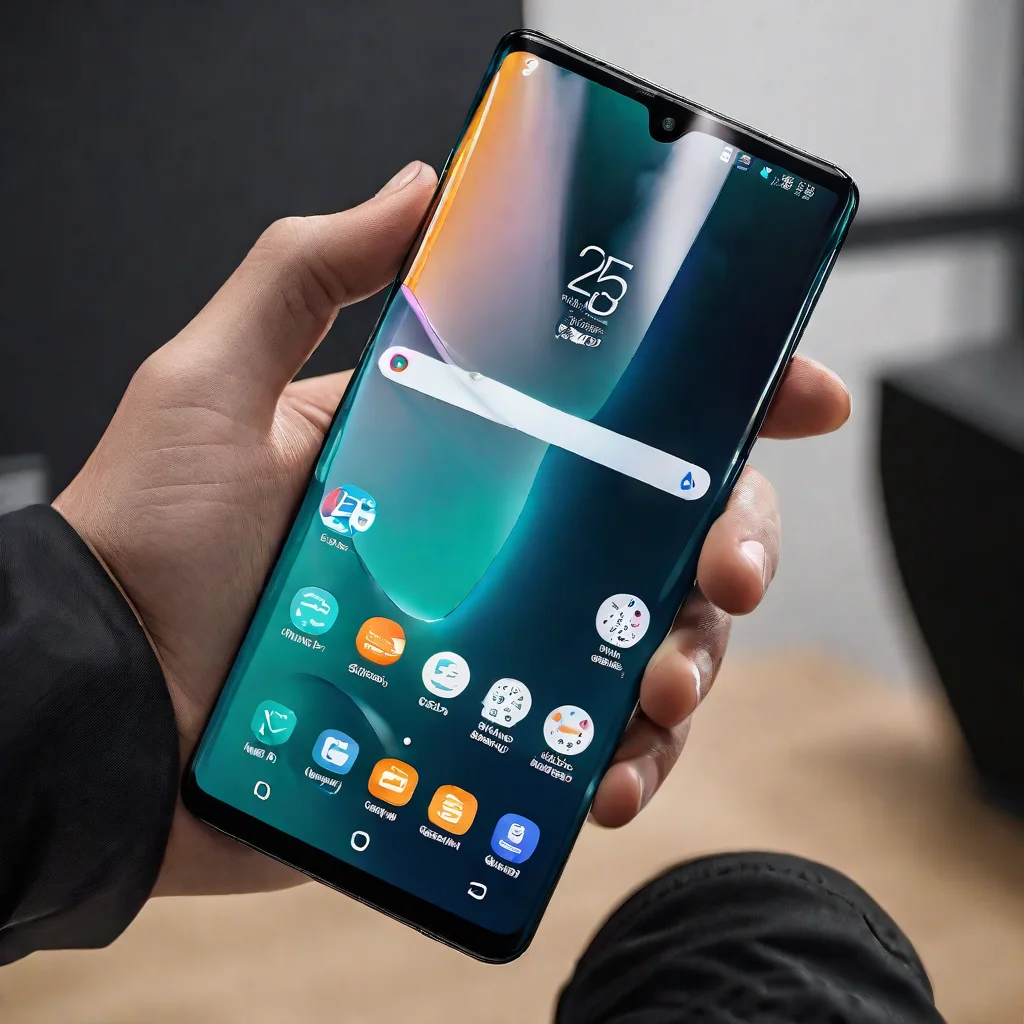 Display: Massive 6.8-inch QHD+ Dynamic AMOLED 2X display with 120Hz refresh rate for incredibly smooth scrolling and viewing. Super bright at 1750 nits peak brightness. Features Vision Booster technology to enhance screen visibility in sunlight.
Camera: Pro-grade 200MP main camera, two 10MP telephoto lenses (3x and 10x optical zoom), 12MP ultra-wide camera, and upgraded 12MP selfie camera. New Astro Hyperlapse feature for astrophotography timelapses.
Performance: Fastest Qualcomm Snapdragon 8 Gen 2 chipset with up to 12GB RAM and 1TB storage.
Battery: 5000 mAh battery capacity with super fast 45W wired charging, 15W wireless charging and Wireless PowerShare.
Design: IP68 water and dust resistance. Sleek curved edges and stylus support with built-in slot. Available in four colors: Phantom Black, Cream, Green, and Lavender.
Other Features: DeX support to use phone in desktop mode, UFS 4.0 fast storage, WiFi 6E, 5G connectivity, UWB technology. Runs Android 13 OS.
Detailed Look at the S23 Ultra's Capabilities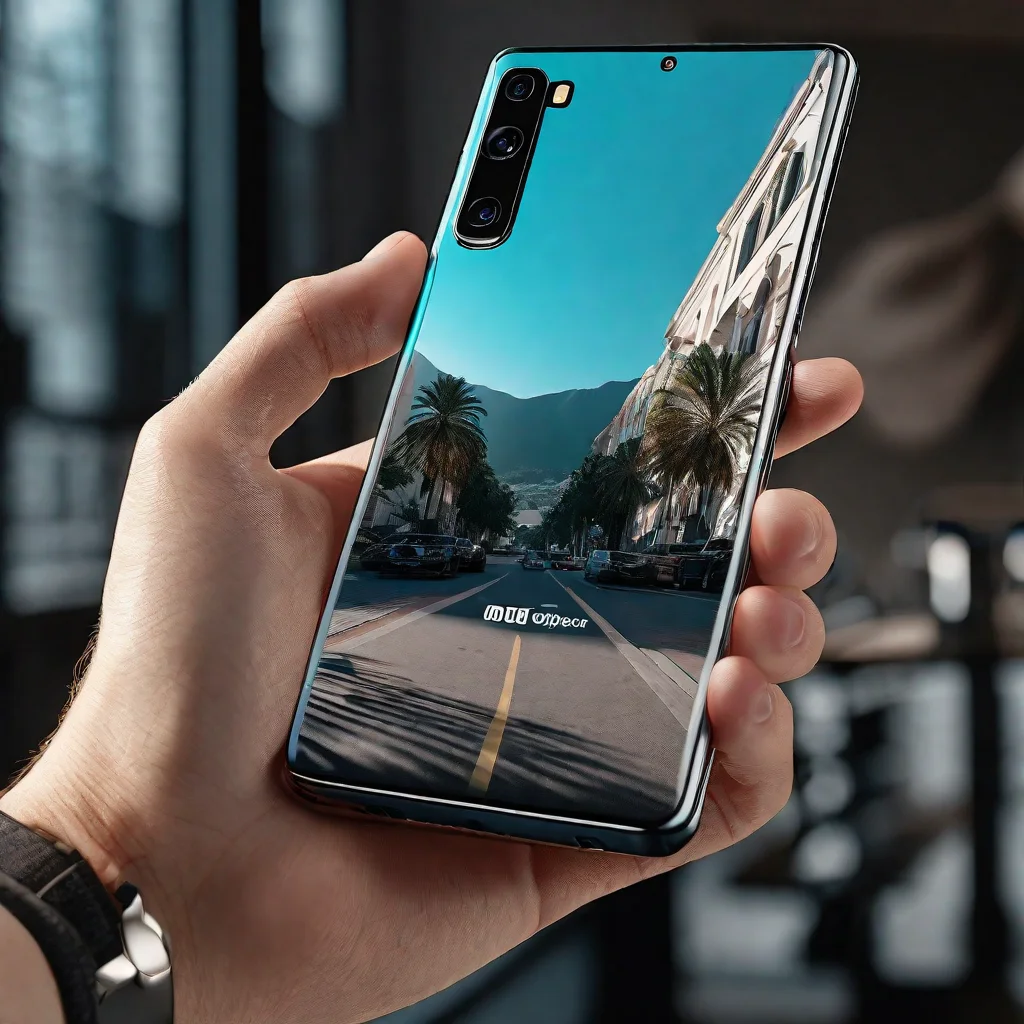 Display and Design
The Galaxy S23 Ultra's display is a key highlight of this flagship phone's capabilities. It features a large 6.8-inch Dynamic AMOLED 2X panel with a sharp 3200 x 1440 pixel Quad HD+ resolution and an adaptive 120Hz refresh rate for extremely smooth scrolling and animations.
The vibrant AMOLED screen produces deeply saturated colors and perfect blacks. With a peak brightness of 1750 nits, it's easy to view the display in direct sunlight. The Vision Booster technology adjusts color tone and contrast in bright conditions for improved visibility.
Samsung has minimized the bezels around the screen to fit the large display into a slim and sleek design. The curved edges and aluminum framing give it a very premium look. At 163.4 x 78.1 x 8.9 mm, it's quite a tall and wide phone but surprisingly thin for packing in top-tier hardware. It weighs 234 grams.
The S23 Ultra retains the iconic Contour Cut Camera design with the lenses and sensors seamlessly blended into the metal frame for a clean, elegant appearance.
On the bottom is a USB-C port and embedded S Pen stylus slot. The S Pen provides pro-level precision for drawing, writing and control gestures. The stylus experience is smoother and more accurate than ever with a newly designed, 336 x 486 point tip with only 2.8ms latency.
The Galaxy S23 Ultra carries an IP68 rating for dust and water resistance. It can be submerged in 1.5 meters of water for 30 minutes without damage.
Camera Capabilities
The Galaxy S23 Ultra continues Samsung's trend of outfitting its premium phones with pro-grade camera hardware. The rear camera system consists of:
200MP wide camera - Samsung's latest ISOCELL HP2 image sensor captures insane levels of detail. Uses pixel-binning to output 12MP images with massive 2.4μm pixel size for tremendous low light performance.
10MP telephoto camera (3x optical zoom)
10MP telephoto camera (10x optical zoom) - Periscope lens design provides impressive optical zoom range. Also enables Space Zoom up to 100x digital zoom.
12MP ultrawide camera (120° FOV)
This versatile quad camera array empowers you to take stunning photos and videos in nearly any environment or situation. The 100x Space Zoom gives you superpowers to capture faraway shots like never before on a phone.
Samsung improved its Nightography mode for next-level low light shots with heightened details, colors and clarity even in near darkness. The massive main sensor pulls in much more light for brilliant image quality.
Portrait photos showcase depth of field effects that rival DSLR cameras thanks to the intelligent Subject Detection and enhanced processing. Selfies also get a major upgrade with the 12MP front camera's new Super HDR and autofocus capabilities for social media-worthy shots.
Recording video is a breeze with up to 8K 24fps video capture across all the rear lenses and 4K 60fps from the front camera. New video modes include Astro Hyperlapse for timelapses of the night sky.
Blazing Fast Performance
The Samsung Galaxy S23 Ultra is one of the first smartphones powered by the Snapdragon 8 Gen 2 Mobile Platform, Qualcomm's newest flagship chipset. This 4nm processor delivers industry-leading speeds and efficiency for Android devices.
Paired with up to 12GB of fast LPDDR5X RAM and massive 1TB UFS 4.0 storage, this phone tears through intense multitasking, large apps, graphics-intensive games and more without breaking a sweat. It benchmarks up to a 45% CPU and 41% GPU performance lift over the previous generation.
The AI-assisted processor optimizations and vapor chamber cooling result in phenomenal speed and responsiveness when using any app or game while preventing overheating issues. Whether you're capturing 8K video, downloading huge files or enjoying online multiplayer - the S23 Ultra handles it all with smooth, stutter-free execution.
Of course, the phone also supports 5G and WiFi 6E for blazing fast connectivity. The new, larger vapor chamber cooling system prevents performance throttling even during long gaming sessions or extensive photo editing.
Long Battery Life and Super Fast Charging
Despite having such a ginormous screen and top-tier hardware, the Galaxy S23 Ultra delivers impressively long runtime thanks to its 5000 mAh battery capacity. Adaptive power management and AI-assisted battery optimizations help to further enhance energy efficiency.
Most users can expect 1.5-2 days of use from a full charge with typical mixed usage. Screen-on time can surpass 9 hours for reading and watching videos. With conservative settings, the phone can last nearly 3 days on standby.
When it does come time to recharge, the Galaxy S23 Ultra charges incredibly quickly thanks to 25W wired charging. 0-50% charge takes just 30 minutes. A full charge from 0-100% completes in about 1 hour. It also supports 15W wireless charging.
The phone can be charged wirelessly by placing it on any Qi-certified charging pad. Samsung's Wireless PowerShare feature lets you charge other devices like earbuds, watches or another phone by placing them on the S23 Ultra's back.
Software, Storage and Connectivity
The Galaxy S23 Ultra ships with the latest Android 13 operating system and One UI 5.1 interface. This provides access to all the newest Android features and optimization. Samsung further enhances the software experience with deep integration of apps like Bixby and SmartThings.
Storage options are 256GB, 512GB or a massive 1TB, ensuring you'll have abundant room for apps, videos, photos and files without needing a microSD card slot.
Connectivity capabilities include 5G (sub-6GHz and mmWave), LTE, WiFi 6E, Bluetooth 5.3, NFC, and more. Ultra Wideband (UWB) technology enables new features like digital car key.
How the S23 Ultra Compares to Other Flagship Phones
The Galaxy S23 Ultra stands at the top of Samsung's premium phone lineup. But how does it stack up against other flagships like the iPhone 14 Pro Max and Google Pixel 7 Pro? Here's a breakdown of the key similarities and differences:
| Specification | Samsung Galaxy S23 Ultra | Apple iPhone 14 Pro Max | Google Pixel 7 Pro |
| --- | --- | --- | --- |
| Display | 6.8" QHD+ Dynamic AMOLED 2X, 120Hz | 6.7" Super Retina XDR OLED, 120Hz | 6.7" QHD+ LTPO OLED, 120Hz |
| Camera | 200MP main, 10MP 3x telephoto, 10MP 10x telephoto, 12MP ultrawide | 48MP main, 12MP telephoto, 12MP ultrawide | 50MP main, 48MP telephoto, 12MP ultrawide |
| Processor | Snapdragon 8 Gen 2 | A16 Bionic | Google Tensor G2 |
| RAM | 8GB, 12GB | 6GB | 12GB |
| Storage | 256GB, 512GB, 1TB | 128GB, 256GB, 512GB, 1TB | 128GB, 256GB, 512GB |
| Battery | 5,000 mAh, 45W wired charging, 15W wireless charging | 4,323 mAh, 20W wired charging, 15W wireless charging | 5,000 mAh, 30W wired charging, 23W wireless charging |
| Water Resistance | IP68 | IP68 | IP68 |
| OS | Android 13 | iOS 16 | Android 13 |
| Size | 163.4 x 78.1 x 8.9mm | 160.7 x 77.6 x 7.9mm | 162.9 x 76.6 x 8.9mm |
| Weight | 234g | 240g | 212g |
| Starting Price | $1,199 | $1,099 | $899 |
As you can see, these three flagships are evenly matched in many areas like screen quality, IP rating and wireless charging speeds. The S23 Ultra pulls ahead in others like its massively superior camera hardware, faster wired charging, and higher RAM configurations.
The iPhone offers excellent optimization between its A16 chip and iOS software. Google's Pixel 7 Pro is the most affordable option while still delivering premium capabilities. So your preference ultimately depends on your budget, as well as whether you prefer iOS or Android.
Top Reasons to Buy the Galaxy S23 Ultra
Here are some of the best reasons why the S23 Ultra is an exceptionally smart choice if you're looking for an advanced flagship smartphone:
Best smartphone camera - The versatile quad lens array with massive 200MP sensor, 10x optical zoom and 100x Space Zoom is simply unmatched for photography.
Epic display - The large 6.8" Dynamic AMOLED 2X panel with Quad HD+ resolution and 120Hz adaptive refresh rate provides an incredibly immersive viewing experience.
Lightning fast performance - Packed with Qualcomm's latest Snapdragon 8 Gen 2 chipset and up to 12GB RAM for elite processing power.
All day battery life - 5000 mAh capacity coupled with AI-assisted battery optimizations enables 1.5-2 days of runtime.
Ultra fast charging - Recharges 50% in just 30 minutes and 100% in about 1 hour with 45W wired charging.
S Pen integration - Built-in slot for pro-level precision stylus with greatly reduced latency.
Premium design - Beautiful curved display and sleek metal/glass materials with IP68 water/dust resistance.
Future-proof specs - Packed with latest hardware like UFS 4.0 storage, WiFi 6E, 5G connectivity for advanced capabilities.
What Reviewers Are Saying
The Samsung Galaxy S23 Ultra has earned rave reviews from technology experts across the web. Here's a sampling of what respected reviewers are saying:
"The best Android phone you can buy today" - The Verge
"The complete package" - CNET
"A smartphone powerhouse" - Wired
"Class-leading performance" - TechRadar
"The superb 200MP camera is a game changer" - Digital Trends
Reviewers universally praise the major leaps in camera performance, highlighting the much improved low light shots and incredible details from the 200MP sensor. The S23 Ultra's vibrant QHD+ display with 1000 peak nits brightness also earns strong praise for its vivid colors and crisp clarity. Performance is hailed as excellent thanks to the cutting-edge Snapdragon 8 Gen 2 processor.
On the negative side, some lament the phone's high price tag. Others note the battery life, while solid, doesn't match the longevity of some competitors. Nevertheless, experts widely consider the S23 Ultra to be the best premium Android phone you can buy today.
Frequently Asked Questions
How much does the Galaxy S23 Ultra cost?
The Galaxy S23 Ultra starts at $1,199 for the 256GB model. The 512GB version costs $1,299, while the 1TB high capacity option is priced at $1,499.
How long will the S23 Ultra be supported with updates?
Samsung promises at least 4 generations of Android OS updates and 5 years of security updates for the S23 lineup. This matches Apple and Google for software support longevity.
Does the S23 Ultra have a headphone jack?
No, there is no 3.5mm headphone jack like previous Galaxy S phones. You'll need to use wireless Bluetooth headphones or USB-C earbuds.
What colors does the S23 Ultra come in?
It's available in four colors: Phantom Black, Cream, Green, and Lavender.
Does the S23 Ultra support WiFi 6E and 5G?
Yes, it comes equipped with the latest WiFi 6E and 5G connectivity for super fast speeds and greater bandwidth on supported networks.
How is the Galaxy S23 Ultra camera better than the S22 Ultra?
The S23 Ultra introduces an upgraded 200MP main camera and 12MP selfie camera with Super HDR. This enables noticeably better night mode shots, details, and brightness in challenging lighting. The 100x Space Zoom also works better thanks to AI techniques for image processing.
Is the S23 Ultra waterproof?
Yes, the S23 Ultra boasts an IP68 rating for dust and water resistance. It can be submerged 1.5 meters deep for 30 minutes without damage.
Does the S23 Ultra have good battery life?
Yes, the large 5000 mAh battery provides great longevity. Typical users can expect 1.5-2 days of use per charge, or 9+ hours of screen time. The 45W fast charging offsets any remaining battery concerns.
Is the S23 Ultra worth the price?
For those seeking the very best Android phone experience with an incredible camera, gorgeous display, and top-tier performance, the S23 Ultra delivers enough cutting-edge features and future-proof specs to justify the $1,199+ pricing for most shoppers. It handily outclasses other flagships in many areas while matching their premium build quality.
The Bottom Line
The Samsung Galaxy S23 Ultra represents the pinnacle of smartphone technology today. It packs an array of category-leading capabilities like its unprecedented 200MP camera, immersive 6.8" 120Hz QHD+ display, latest Snapdragon 8 Gen 2 processor and extensive software support.
While certainly costly for buyers on a budget, the S23 Ultra provides more than enough power, performance and advanced features to satisfy even the most demanding power users. If you want an Android phone with no compromises that excels at photography, visuals and productivity, the S23 Ultra is the best option available right now.